---
We Have Both Kinds: Country and Western . . . . . . . . . . . . . . . . . . . . . . .Friday, December 15, 2000 --  tigole

---
jejejeje Looks like the guild had a fun time in Plane of Growth yesterday.  Luckily Oogtuug and Caswallawn took some pics so I could update the page and look like I actually know what I am talking about (which of course I don't).  Because I just got home, and because I feel like a lazy mo faka, I will skip my usual brilliant-yet-borderline-retarded witticisms and get right to the goods: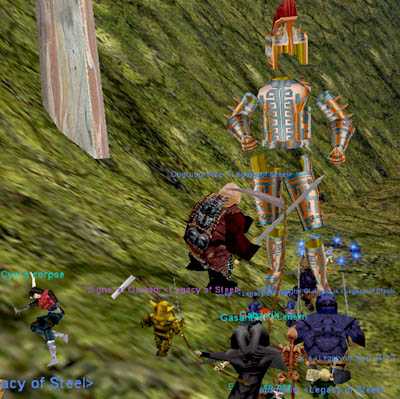 Plane of Growth

Brionca looking fresh fly in her new duds
Mudcrush in his new BP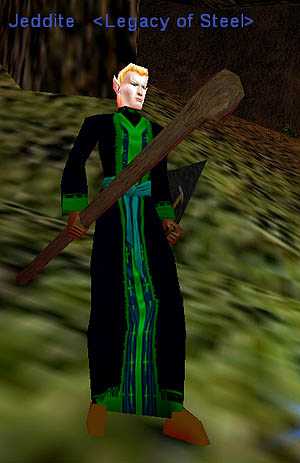 Jeddite: Uber Pimp of Pastiness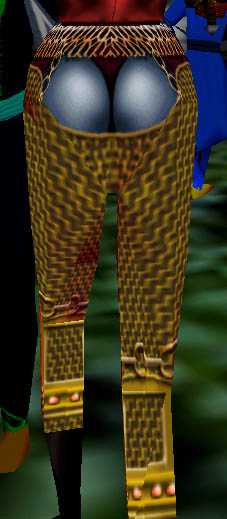 Cyni's new pants: jeje?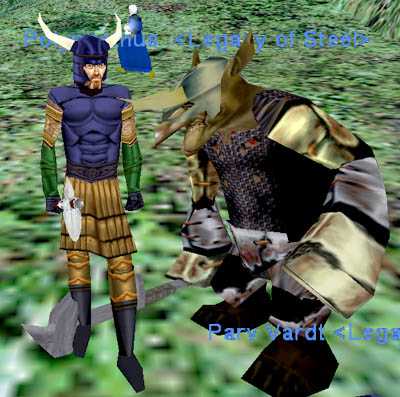 Leick showing off his new arms while Poly attaches a mirror to his hammer to answer that age-old question: What do Barbs have under those kilts?
Poly tells the guild, "Couldn't find anything."


Later, the turtle had to die. . . poor turtle.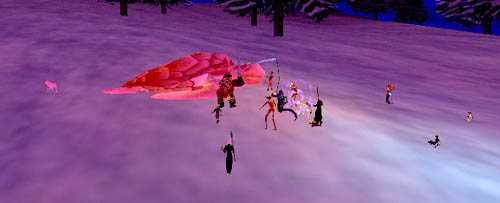 Quote of the Day: