---
Thisling Focusers, the Brownies You Love to Hate. . . . . . . . . . . . . . . . . . . . . . . .Monday, December 18, 2000 --  tigole

---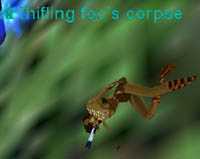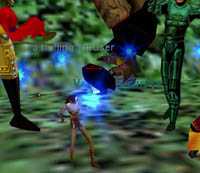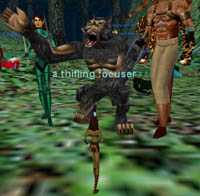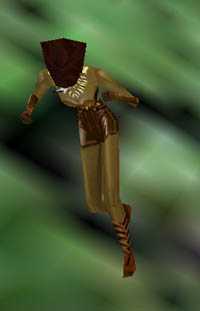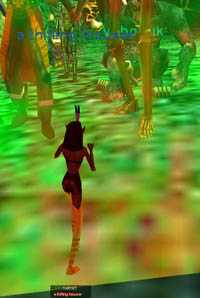 Had a fun pull in Plane of Growth today, TWO Thisling Focusers with TWO Protectors of Growth.  Had Protectors of Growth respawn on us multiple times.  The battle lasted well over an hour.  Oogtuug logged the battle with the second Focuser.  Here is the melee damage:
Oogtuug: 25,213
Arlos: 55,032
Chon: 60,209
Cyni: 58,649
Gand: 1
Garn(pet): 808
Gastik(pet): 446
Genantik(pet): 958
Genjiro: 18,114
Gonobitk(pet): 36,599
Jaber(pet): 263
Jangos: 6,209
Jartik(pet): 14
Jasener(pet): 7,224
Jastik(pet): 41,865
Jebtik(pet): 530
Jenaner(pet): 231
Jenarer(pet): 664
Jenober(pet): 684
Kabern(pet): 996
Katerin: 1,510
Keke: 41,738
Kenann(pet): 852
Lartik(pet): 7,812
Monq: 52,755
Magosian: 1
Orby: 102
Thorax: 2
Tigole: 116,286
Tork: 1,501
Uggly: 55,734
Vibann(pet): 38,692
Xtic(pet): 8,567
Zabarn(pet): 198
Zesekn(pet): 2,007
Zenarn(pet): 1,864
This is NOT including what all our wizards, mages, necros, shamans, etc did with nukes and dots or damage done by thorns. if you are wondering why all the pets, its because the clerics, wizards, and enchanters were summoning pets.  -- Oogtuug
If you want to see the entire log file, you can check it here.
The first Thisling Focuser dropped 19 plat.  I don't remember what the second one dropped.  At that point I was too bored to care.
Got lots of phat lewt today: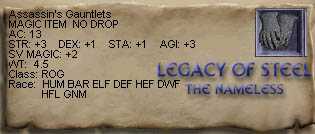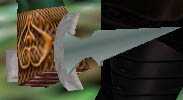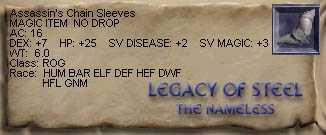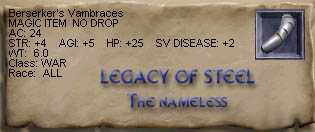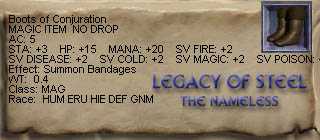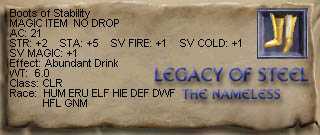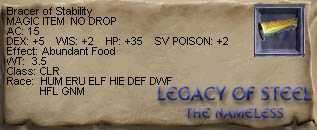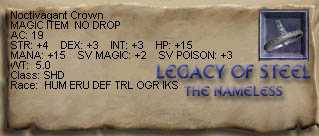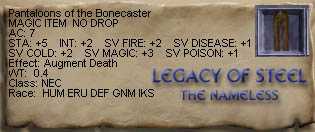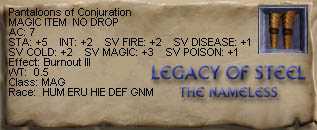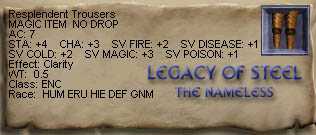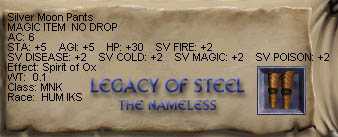 Random Act of Stupidity and Boredom of the Day: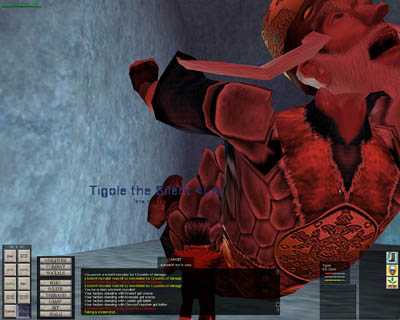 Tenaj and I kill the recruiter in Kael today with nothing but our bare fists as we await resses. . . .
Well, actually, probably pulling two Thisling Focusers was the true act of stupidity and boredom of the day.
Quote of the Day: