---
God?. . .God is the Biggest Bitch of Them All . . . . . . . . . . . . . . . . . . . . . . .Wednesday, January 3, 2001 --  tigole

---
Hidey Ho!  To the Plane of Growth we go. . .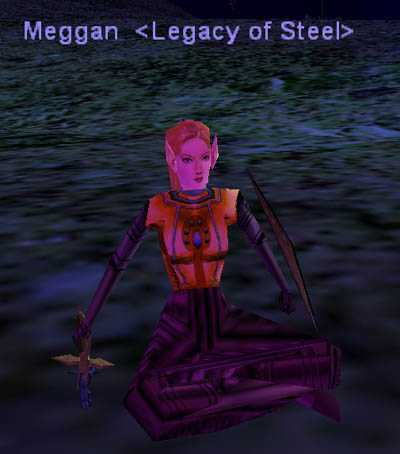 Kill Trakanon 40 times and get one Donal's BP.  Or kill some poosae mob in PoG and get two of these in two nights: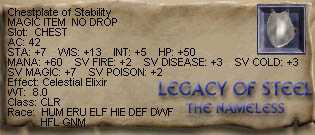 Lots of other nice loot -- these are just some sample pix of the stuff I managed to ninja: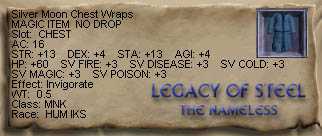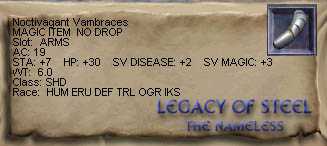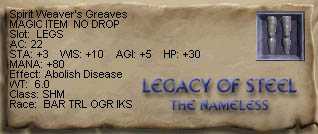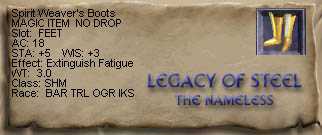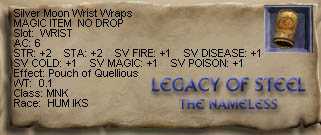 We took a small break from PoG at one point to keeel our old friend, The Feesh: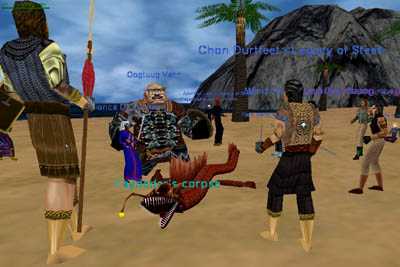 Congrats to Tolon on completed his Epic Weap Quest!
Lots of Whoopass planned for this week.  Luckily our peeps are slowly rolling in.  I'll keep ya updated.
Quotes of the Day: