---
Nobody Move, Nobody Get Hurt . . . . . . . . . . . . . . . . . . . . . . .Thursday, June 28, 2001 --  tigole

---
The New Dozekar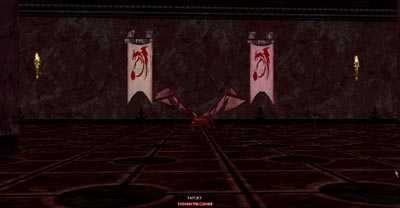 Um. . .ok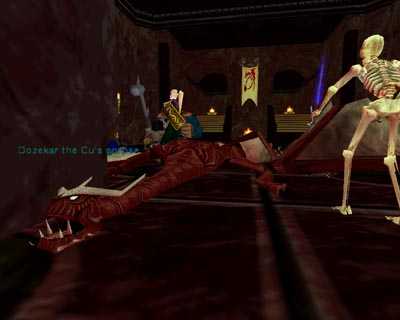 And here he is dead. . .
So looks like the Druushk-zekar was replaced with Mini-Sontalak.  I am sure there is a perfectly acceptable roleplaying reason why a dragon would change colors and suddenly shrink.  I think the true answer lies in a psychodelic mushroom haze somewhere deep inside the officers of VI.  Well, like it matters -- the beeotch is dead. 
As we all know, many of the items were upgraded today.  North ToV loot finally got the upgrades we all knew were coming.  Add to that ToV quest upgrades, Tormax upgrades. . .So you're probably thinking, Wow, that 4 tear quest was finally solved then!  Well, Leick once again turned in the tears (under the supervision of the Head GM) and the result was. . . .(drumroll please). . .
--BROKEN QUEST--
Moving right along. . .here are some of the upgrades to some ToV/Tormax lootz: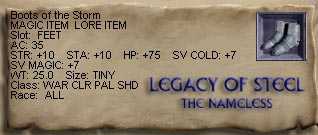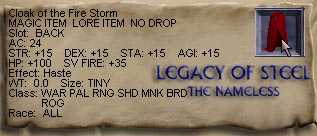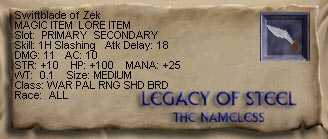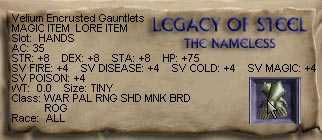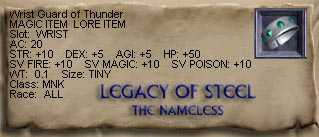 That's just a small sampling of what's been upgraded.  That should tide you over for a day.
In other news, we got Dorana her epic the other day but I never posted a pic.  Here she is folks: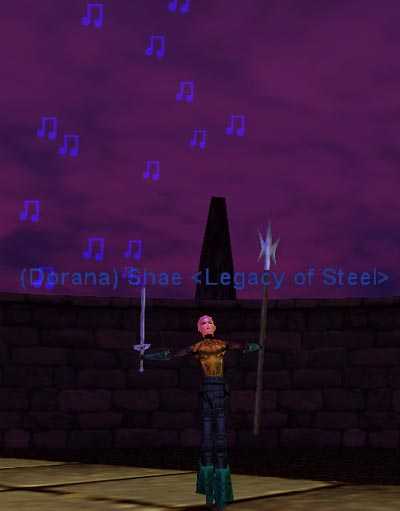 Congrats Dorana
Ok, to wrap up today's update I promised a guide I would pass along this little warning.  They don't mind some of these stalker names but others have crossed the line and are *too offensive*.  She then warned that they are going to be cracking down on the Stalkers and that you losers are responsible for whatever action they take against you.  Personally, I dont know what's so bad about Fuxtigolesmom but that's just me.  So there ya go.  That said, here are the freaks of the day:
Stalkers, Wanna-be's and Unoriginal Bastards


Quotes of the Day