---
Ladies and Gentlemen, The Moment We Have All Been Waiting For . . . . . . . . . . . . . . . . . . . . . . .Friday, July 27, 2001 --  tigole

---
Avatar of War Slain!

For the first time anywhere the Avatar of War was killed tonight on The Nameless.  The Avatar of War proved to be no match for the joint forces of Shock of Swords and Legacy of Steel in an epic battle that lasted for over 30 minutes.  We carried out our strat to near perfection but we ran into a small speed bump which caused things to get a little chaotic at the end, including the AoW getting 3-4 cheals from various neighboring giants.  I don't think anyone who was there tonight will ever forget this battle.  It truly was a moment for the history books.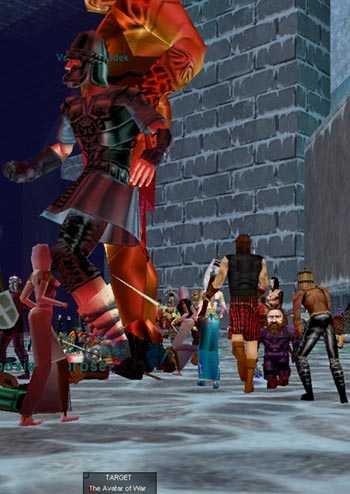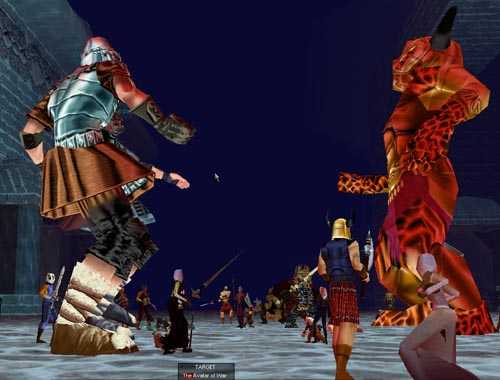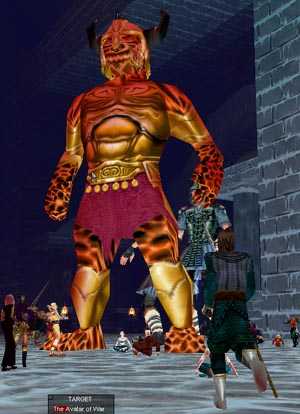 And yes, for all you whiney bastards out there, I'll post the cacksuggers loot: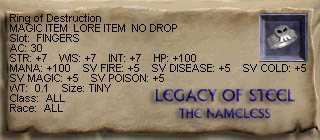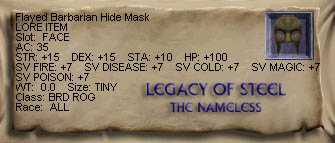 He dropped two swords as well but those are in possession of Shock of Swords, so I'll let Seanlan and his gang of asskickers decide whether or not they want you to see their new toys.
We set this goal a few a weeks ago and the effort Legacy of Steel and Shock of Swords put into seeing this mob die was amazing.  I want to express my sincere thanks to everyone for working so hard together to make this happen.  To all the nay-sayers, hecklers and critics, come back when you've looted this mo faka's corpse and we'll talk.  While our faction choice has prevented us from entering the North Wing of ToV, I feel we truly the made the most of being CoV-alligned.  I guess you could call tonight the first complete clearing of Kael.
Awesome work everyone.  See ya on the other side =P
Stalkers, Wanna-be's and Unoriginal Bastards



Quote of the Day

You're next, beeotch. . .