---
Mission Accomplished . . . . . . . . . . . . . . . . . . . . . . .Tuesday, September 18, 2001 --  tigole

---
Superhealerr Down!!
The Superhealerr Sweepstakes Draw to an End -- Sajiin Wins the Prize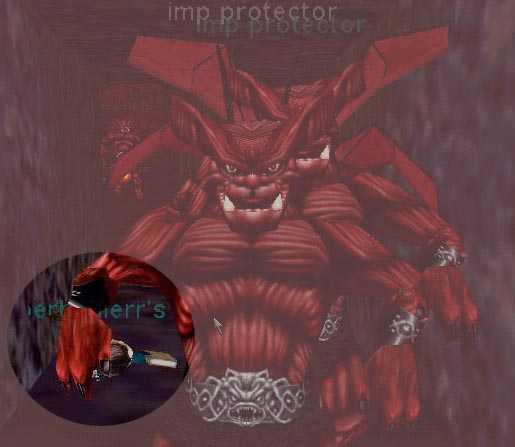 In order to bring you extended, in-depth coverage of the Superhealerr Sweepstakes, I went undercover to provide exlcusive documentation of what life was like for that hunted Halfling this week.  But before I begin, let's just remind you of why Superhealerr needed to face the Wrath of Norrath:

Resentment was building. . .something had to be done. . .
So last week I set the bounty.  Then I delved into the dark underbelly of Sol B as an undercover reporter, putting my own life at risk, to bring you the story.  Quickly I learned that attempts on Superhealerr more often plagued Super's groupmates:


It was all fun and games until my cover was blown. . .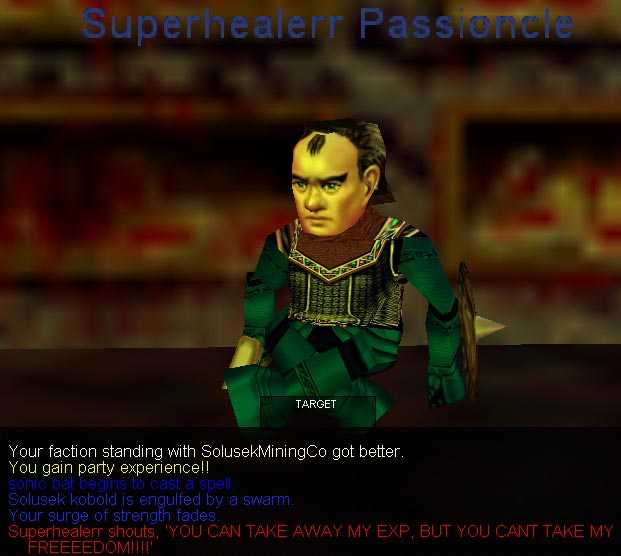 In any event, thanks to all to participated in training Superhealerr Passioncle.  For more information about the winning attempt, please read THIS THREAD.
---
In other news, we've been keeeling tons of shit.  ToV is clear yet again.  Vulak finally dropped a robe for Krion.  I'd post a picture, but I wasn't there the night we dropped Vulak.  So here are some pictures of the stuff we took down last night. . .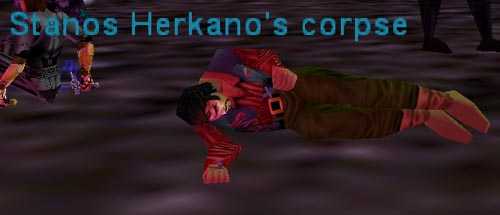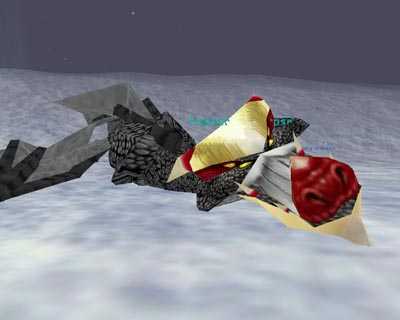 Mort and Gage, Uber Bankers

I enjoyed this tell too. . .

Stalkers, Wanna-be's and Unoriginal Bastards















Quotes of the Day