---
Are You Experienced? . . . . . . . . . . . . . . . . . . . . . . .Wednesday, October 24, 2001 --  tigole

---
Patch Day Vulak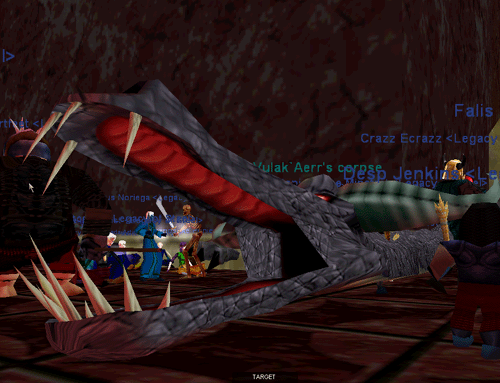 Wow.  That's all I can say.  Wow.
I can't even put into words how impressed I was with the guild tonight.  We absolutely OBLITERATED North ToV.  The place is now empty.  And what a fantastic time it was.  Everyone was in top form.  Even when we'd get trained with something, we'd just kill it, loot and move to the next thing.  I am way too fucking tired to ramble on tonight.  Here's the latest installment of "New to The Nameless" Vulak loot: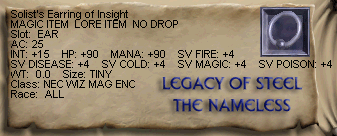 Grats to the gnome Krion on that one.  Plus Oz got the phatty mask and Crazz got some new gloves.
We also discovered some new loot in ToV as well.  Check out this stuff: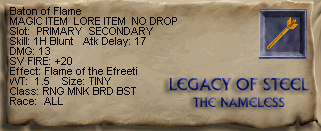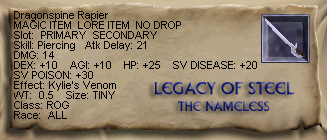 Those two are from Zlex. . .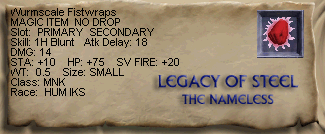 Monkey thingy is off of Cek-whatever.  I don't know what his name is, he always dies too fast for me to read it.
Ok time for me to sleep now.  What an amazing night. . . Damn, it feels good to be the Evil Empire. . .
Stalkers, Wanna-be's and Unoriginal Bastards










Quotes of the Day