---
Happy Birthday Bob . . . . . . . . . . . . . . . . . . . . . . .Wednesday, February 6, 2002 --  tigole

---
High Priest of Ssrae Gets Frank Stallowned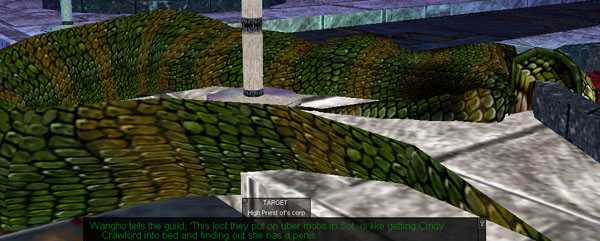 Let's not forget the High Priest's kid brother, the Arch Lich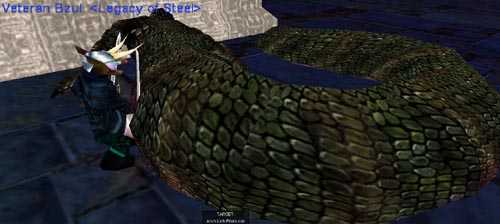 What can I say?  I've been a cranky bitch lately.  I promise I wont whine today.  You all get the day off.
The guild has been busting ass in Ssrae lately.  I can't tell you how proud I've been of everyone's dedication to seeing these snakes die.  We've been having fun mastering these guys as well, which afterall is the whole point of this shindig.  So as far as the High Priest goes, we had one try the day Ssrae was a free for all -- we tried him with about 24 people and got fuggin destroyed.  Then we had a bit of luck and got our key and tried him again with a full raid turnout.  We lost that try as well but during that attempt we pretty much figured out what had to be done.  That brings us to tonight which was pure ownage.  I can't tell you how great it is to be surrounded by a bunch of these crazy mo faka's who just wanna see stuff dead.  The whole server was popping tonight and we could have easily opted for the easy loot route.  No one even mentioned it.  Someone once asked me what it was like leading a guild like LoS.  My answer is that it's like going to your garage every morning, opening it, and seeing a finely tuned Ferrari waiting. . .begging. . . to be driven like rocketship.  A Ferrari with no rearview mirrors that is. . .
So I was gonna be a cacksugger and not post any loot because, like I said, I've been a real cranky whore lately.  But I ran out of beer and resorted to drinking the two liter bottle of Johnnie Walker Black that I had tucked away for a rainy day so I'll post loot.  Luckily we've killed a bunch of shit the past few days so you wont know what dropped each item.  Yeah, I like fuggin with people.  Oh, and please, I realize that drinking scotch out of a two liter bottle is about as classy as a clip-on tie at a Shriners's Parade but do you think I give a shit?  Like my favorite band of all time, Destiny's Child, so aptly put it, "I'ma survivor, I'm gonna make it!"  Yeah, that makes no fucking sense -- send all complaints to the Johnnie Walker Black distillery. . .
Ok here's the mystery loot. . .you'll never know what drops it till you get your lazy ass out of Velious and start killing shit on your own: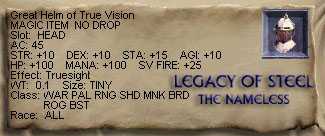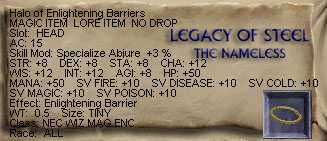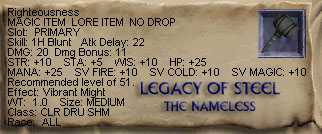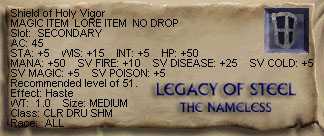 So, my last update was done Feb. 5 and today is the 6. . .wait till you see how many fuggin Stalkers came by in that short time.  I didn't even take screenshots of half of them.  Seems like Legends is quite the salt in the wound for many players.  Let's just leave it at that. . .
Stalkers, Wanna-be's and Unoriginal Bastards












And of course, the crazy Korean stalkers. . . .


Quote of the Day
I'm gone the next few days -- so don't bitch and moan too hard about no updates.  Go look at pr0n or something. . .