---
One Night In Bangkok . . . . . . . . . . . . . . . . . . . . . . .Tuesday, August 6, 2002 --  tork

---
Long Weekend of Own
(followed by Monday and Tuesday of Suck)
Anyone who's raided before knows what an absolute son of a bitch it is to get up a weekend crew until Sunday night, but this past weekend positively owned with the guild pushing farther into VT that ever before and with more oomph and gusto than Jangos at a Navy homecoming.
Friday was a true classic - in spite of the drama and retarded shit or maybe because of it, we suddenly realized enough people on to do something besides jack /trade, so feeling masochistic and figuring wtf, it's only coffins and we've got gin - off to VT!
It didn't work like that though, LoS formed up and just one after the other, everything clicked - Diabo Xi Xin Thall, Diabo Xi Va and that HS escapee Kaas Thox Xi Any Dyek were all down in a couple of hours with superb form and fashion, and finally we were left with just Diabo Xi Xin. It'd been a war of attrition all night for what was an impromptu raid to begin, but did we give up when the Germans bombed Pearl Harbor? Hell no! We never were never really good with leaving well enough alone anyhow, so even with only 38 people and 4.5 clerics left, there was no question that bastard was going down.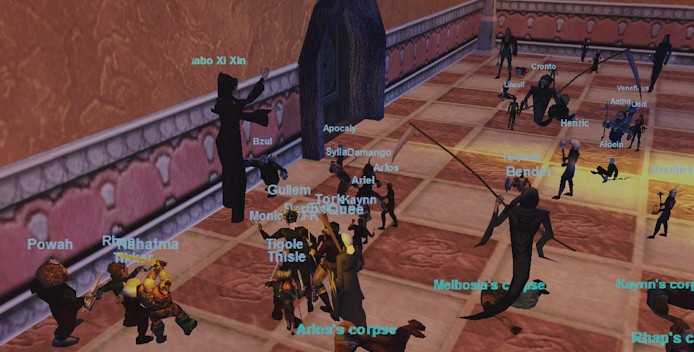 In an epic race against mana, we pulled off an awesome win - I was really proud of the focus we displayed, but more importantly, we were enjoying playing and had fun, a rare experience in VT and indicative of SoL on the whole to be honest, but this was textbook late-night LoS, not some really bad Cinderella story we all turn into giant sucking pussies at the stroke of midnight (that was Monday and Tuesday - don't know what you've got 'till it's gone).
Saturday was sporadic pick group raiding when quests got finished and half elf masks KS'd err camped, and Sunday was another big follow up round in VT with the ambiguously gay Xankra's getting the last laugh when we foolishly expected real loot not shit on a stick - but no matter, the weekend was a total blast.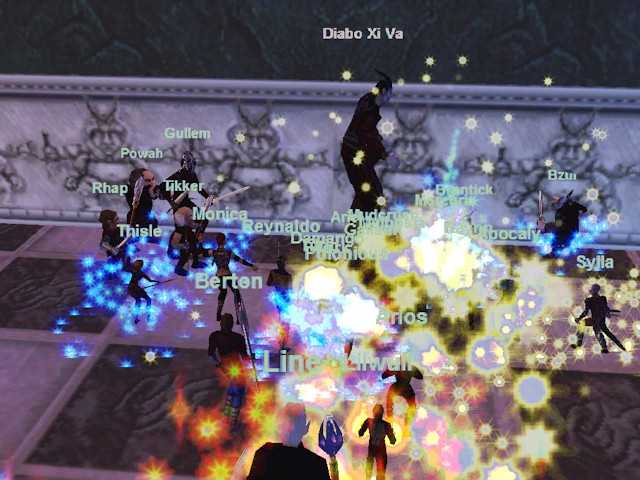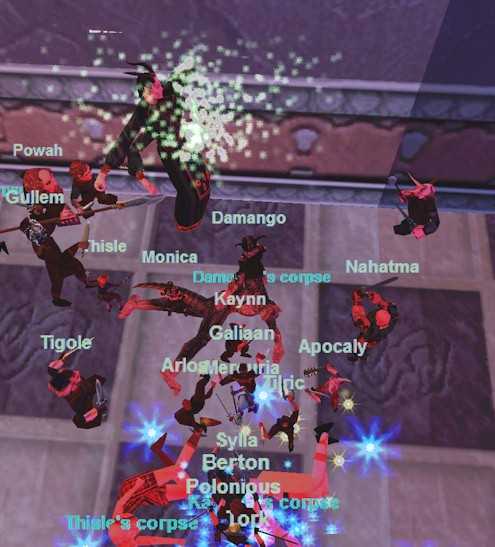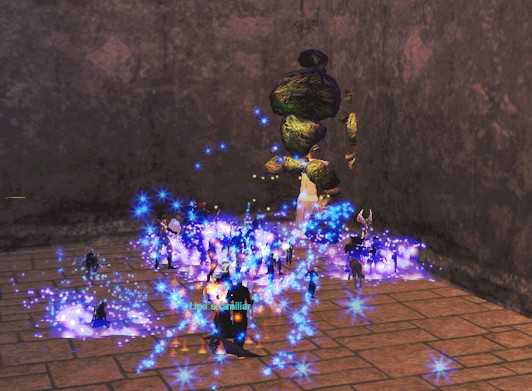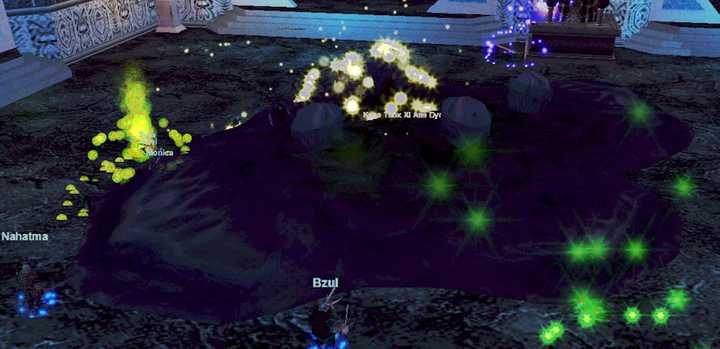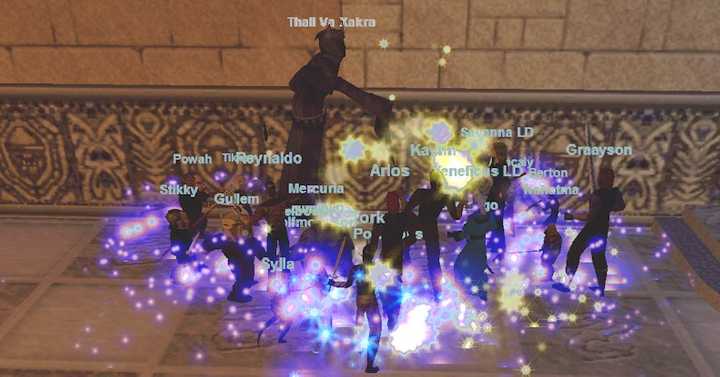 I'd post more loot shots, but the sumbitches wouldn't get off the corpse; instead of the /jiz stuff, all you get is the trash - asshole of guild for true.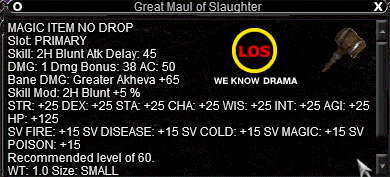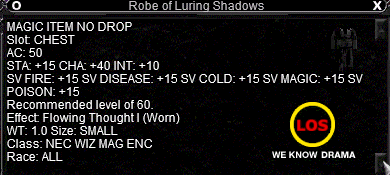 =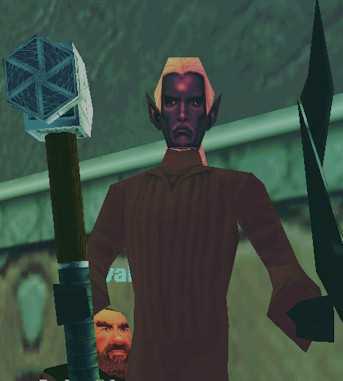 pls update this piece of shit and its leet graphic, thx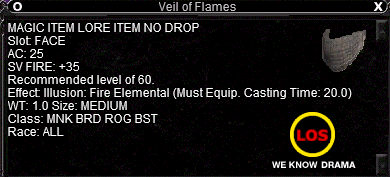 =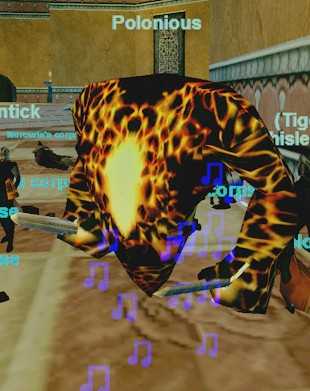 the only item in the game to make a bard more flaming~
Monday and Tuesday were very wuwu and ccc at times, but mostly because I'm an ahole and spent my time taking screenshots of people doing dumb shit so I can post with big red arrows and circles in an illustrated guide to sucking dick, but hey, you take the good with the bad and hope for Darwin Awards.
Stalkers, Wanna-be's and Unoriginal Bastards



























Quotes of the Day