---
Que Sera, Sera . . . . . . . . . . . . . . . . . . . . . . .Tuesday, December 17, 2002 --  tork

---
The Norrath Accord: Signed!
In a deal as epic and durable as its Dayton namesake, the warring faction of Nameless have brokered what is hoped to be a lasting peace. Setting aside petty squabbles and misgivings of the past, letting go all such injurious grievances borne of the fire that burns deep with in us all, drive and determination, from now on, Legacy of Steel and Remedy are bonded and united by respect, working towards a common goal - together.
From this great peace, the common enemy can now be assailed without guarding one's flacks, and as proof, our European brothers gave us Bertoxx, which we thankfully accepted and, summarily, dispatched!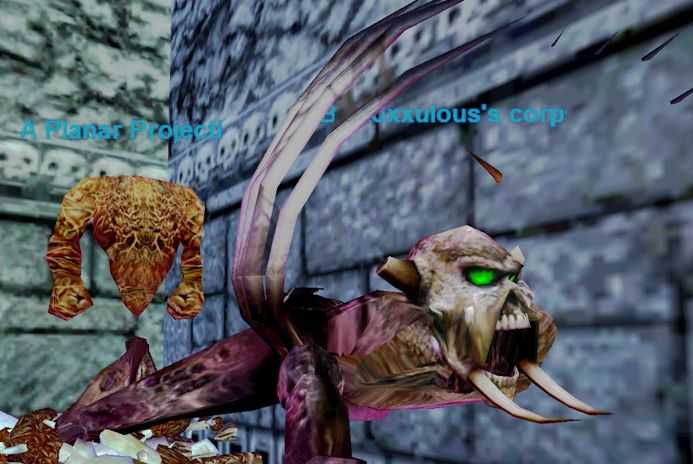 stock footage since I fucked up the pull and no one res'd me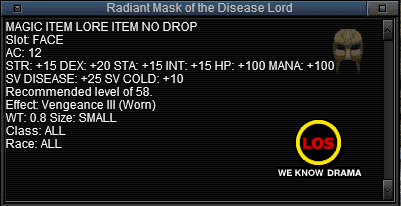 x2
All Hail the fruits of compromise! We at LoS eagerly look forward to whatever other spawns we're given and hope some day to be able to suitably repay our beneficent benefactors. In retrospect, the wasted resources of questionable practices such as cockblocking, blowing spawns and simple, ugly spite seem antiquated reminders of the evils of competition and a trite obsession with virtual penis size - we were thusly blinded to the real enemy: VI and the system of flags which fosters, encourages and ultimately rewards the least common denominator.
Hatemongers, such as myself, have no place in this new era - sarcasm, inflammatory rhetoric and flames will now be replace with warm greetings, sugar and spice and everything nice.












Loveyameanit,
-Tork
Stalkers, Wanna-be's and Unoriginal Bastards






Quotes of the Day



...it explains so much.