---
I want to tell you a story...... . . . . . . . . . . . . . . . . . . . . . . .Wednesday, April 5, 2006 --  evermore

---
Times are a-changin
Since our last update, our fearless leader, Snerito, has passed the mantle of leadership on and decided he was going to take a break.
We are going to miss the big giant forehead and we hope he returns soon.Telegareth has taken up the reigns and is now ruling the roost.
---
Legacy of Steel is looking for the HARDCORE!

Fair Use and Parody, FuckersLegacy is looking for the hardcore players. If you raid every night and know your class, Legacy wants YOU
Cross-Server Applications WelcomeBards, Enchanters, Clerics, Wizards, Rangers, Shaman and Mages especially wanted!
Post
or send an email to
Here
.
---
Ok this is just killing me....

This is from the last patch message:The EverQuest Team is hiring! We are currently looking for well qualified applicants to fill a game designer position whose primary task is game itemization. Some required qualifications include: (this is the key)
- Firm grasp of the EverQuest high end game especially regarding itemization and class balance.
- Knowledge of SQL and Perl.
- Ability to interact with the community and harvest pearls of wisdom from within long rants.If you are interested, please find our full job description on our careers page. You can find this listing if you go to http://sonyonline.recruitmax.com/candidate and click on the Game Designer link posted on March 15th. This is a full time position located in San Diego, CA.Am I the only one who sees the irony here? I hope and pray a person from an active high end guild gets this spot. Guilds have been posting about this for years. Maybe there is light at the end of the tunnel?I have another idea,

HOW ABOUT REMOVING THE FIZZLES FROM SPELLS WE HAVE BEEN CASTING FOR SOME 6 FUCKING YEARS?


Sorry....
---
Now on to the Gud Stuff....
Prophecy of Ro
LoS has been tooling around in Ro and made quite a bit of progress. Here some of the carnage:
The Ghost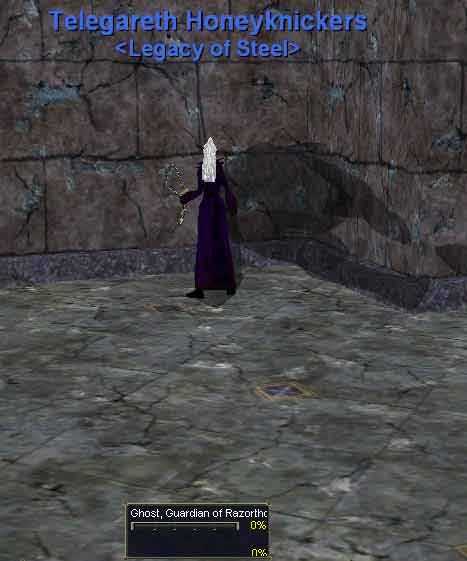 We have yet to hear from the ASPCA on this one..
Daosheen
Who ever designed this Charactor Animation either is addicted to something or has some serious issues...
---
OMG Lewtz!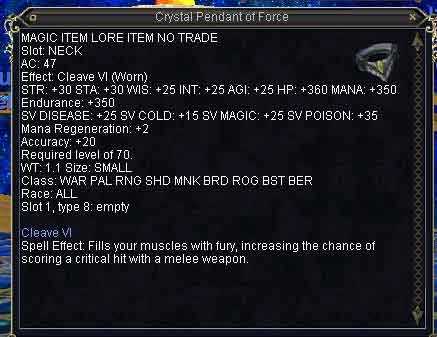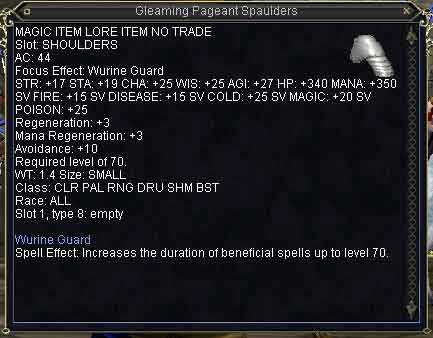 Stun Resist gives me wood.
---
Quotes of the Day
Bard Hominies



Durc is a very sick man....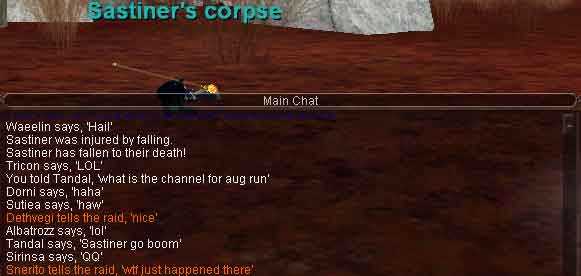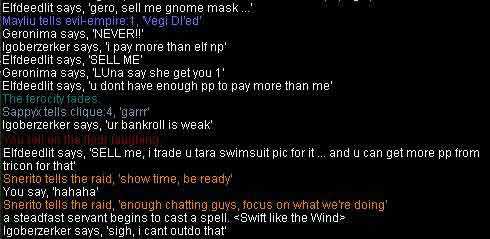 Quality Control at its finest!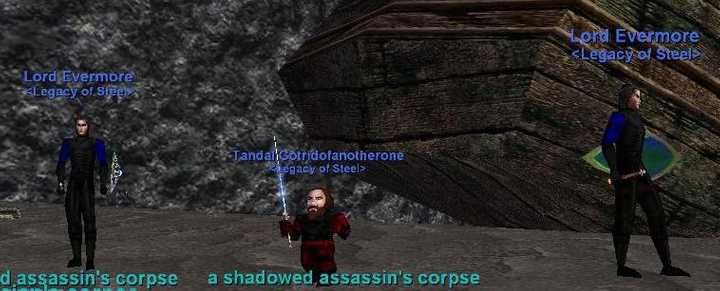 ---
Thanks to the awesome folks at